For me, travel is about people and how visiting a place is enhanced by meeting locals. I love talking to them and meeting people wherever I go, and therefore most of my memories of places are connected to the people I met there.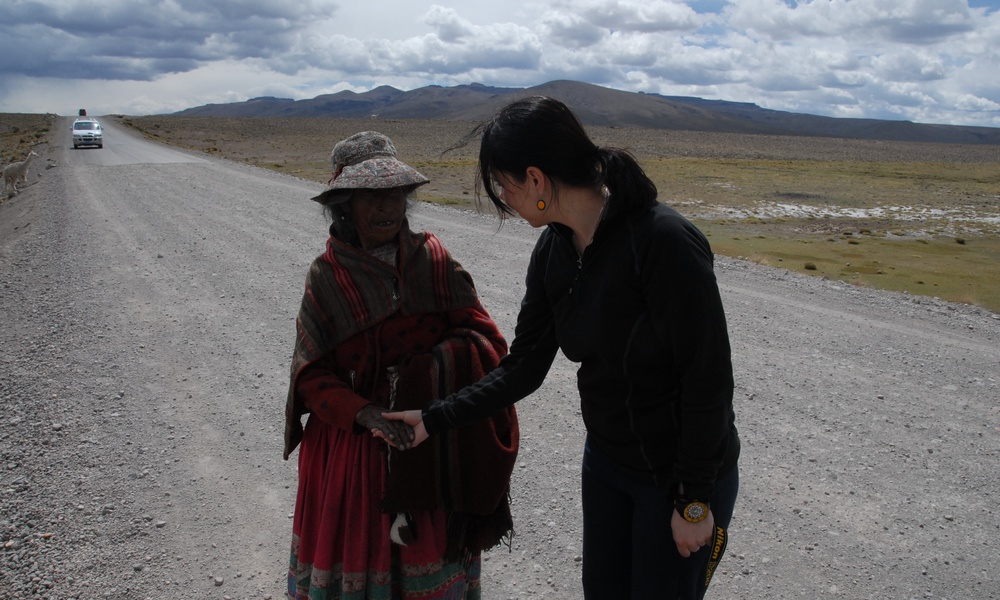 Zurich (Switzerland) wouldn't be the same without meeting Peter, I remember even now having lunch at the Opera House. He introduced me to the work of an award winning young writer, an immigrant that fascinated the locals with his stories of how he adapted to living in Zurich. I am meeting Peter next week and I look forward to it so much.
Bamberg (Germany) wouldn't be the same without staying in the stunning house of a university professor and having a private tour of the town the next day, guided by his wife. One evening we started looking through his impressive collection of desert jewellery and this lead into a future trip to Istanbul. 
Cusco (Peru) wouldn't be the same without the off the beaten track wanderings outside the town, meeting the carpenter or negotiating with the poncho merchant.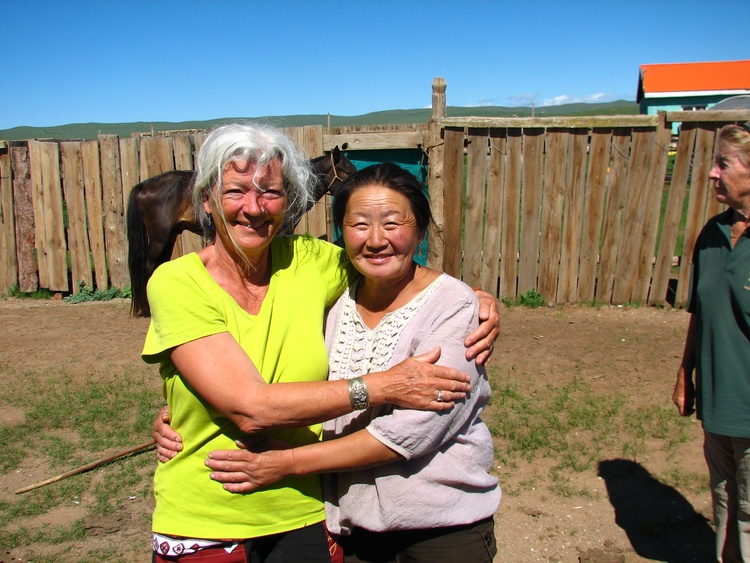 We recently wrote an article about the women we met on the road and the lessons we've learned from them inspired by Rensina's experience in Mongolia and the friendships she's made there, then Jill wrote about taking a group to India to volunteer and enjoy the Holi festival, Ann told us how she fell in love with the locals' big smiles in Uganda and how she is now helping to rebuild the country, and do you remember ConnieLynn's trip to Iran? That got me thinking. How can we better connect with the locals?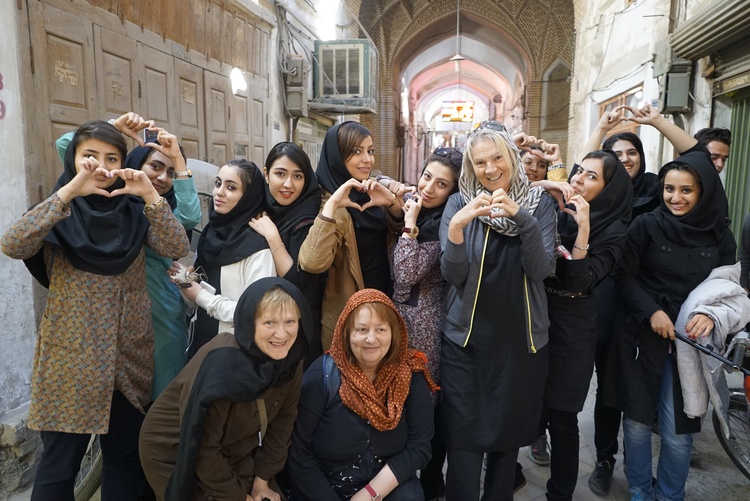 Here are 12 ways you can connect with locals and have that genuine experience of a destination:
Couchsurfing, AirBNB. It is probably the first thing that comes into my mind when I think of ways to connect with the locals. Entering their homes is a great way to learn about their lives and maybe make some new friends.
Slow travel. Take your time and visit the local café for a couple of days,see who you can meet, wander on the streets and meet that a craftsman or woman
Follow your interests. Sharing an interest with a group of people is a common language! If you are a surfer, you can blend in, show up on the beach, rent a board and ride those waves. Then go and have a chat over a beer with the other surfers.
Learn the language. At least a few phrases to make it easier to start a conversation. Although English is spoken widely, the locals always appreciate when you make an effort to speak their own language. Besides it could be useful to ask for directions
Volunteer. There is always an opportunity to volunteer wherever you travel and you can share your expertise, help out and make some friends in the process from a few hours up to a few weeks. Check out Idealist.org who lists volunteer opportunities that take just a few hours.
Find a local tour guide. Tours are great experience and good opportunities to meet passionate locals that are happy to show you around. Try some small group ones from Vayable.
Dine with locals. Bonappetour match up travellers with locals willing to cook and host a meal.
Farmers markets are great places to sample local food, talk about food and put together a picnic for later.
Go to hairdresser or have a manicure. These ladies like to talk. If you are shy, this is the place to go, you won't be the first to start talking and if you don't feel like talking, just ask a couple of questions and then listen.
Where the cool kids go. Those hipster quarters with funky shops and cafes for start-up entrepreneurs. You want to be there and smell the trend.
Go off the beaten path. It's unlikely to meet locals if you are surrounded by tourists like you. Go away from the crowds, chances are that the locals will greet you and find it much easier to start talking to you.
Local entertainment or festival. Instead of going from one attraction to the next, check out what's on in town and go see a show or time your visit to a festival.
Here are some trip ideas to go test these ideas and meet some locals:

Do you try to hook up with locals when you're traveling? What are some of your experiences?